Take Action
The goal of Worcester Energy is simple: to encourage residents, businesses and institutions throughout the city to save energy through investments in energy efficiency and sustainability.
There are three affordable ways you can get involved.
City's Programs
Residential Rebate Pilot - Tired of being too cold in the winter and too hot in the summer, all while paying high utility bills? You might qualify to receive up to $5,000 (even more for 2 - 4 family homes) for qualifying energy improvement projects that will increase the comfort and value of your home. All homeowners or residential property owners of 1-4 family units are eligible to apply.
The Pilot, funded through the City's Green Communities Grant, is designed to encourage energy saving investments for residences with 1-4 dwelling units. Please download the following documents for detailed information on this Pilot.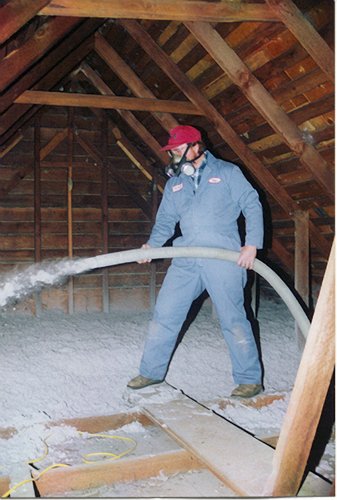 Please scroll down for answers to Frequently Asked Questions (FAQ)
2. City's Clean Team
Become part of the City's Neighborhood "Clean Team".
3. Green Power
Interested or Have a Question?
For more information, please contact or visit our offices at:
City Hall
Division of Planning & Regulatory Services
Worcester Energy Program
455 Main Street, Room 404
Worcester, MA 01608
Tel. 508-799-1400 x260
Email. worcesterenergy@worcesterma.gov
Residential Rebate Pilot - FAQ
Q. What is this program about?
A. The purpose of the Pilot is two-fold:
To help defray the costs for homeowners to implement energy efficient upgrades to their home and
To help the City better understand the energy efficiency of the building stock in Worcester through HERS test score results
Q. Who is eligible?
A. The pilot provides a rebate of up to $5,000 per unit to Worcester homeowners of 1-4 family buildings for eligible energy efficiency measures. See the Pilot Guide for more details.
Q. What kind of work is eligible?
A. Some measures - insulation, air-sealing, high efficiency gas furnaces and boilers, and high efficiency gas on-demand hot water heaters - are automatically eligible for a rebate. All other energy measures must have a simple payback of 10 years or less and be approved by the program manager to be eligible.
Q. What is a HERS Test?
A. HERS stands for Home Energy Rating System. It is essentially a much more in-depth home energy audit as compared to the Mass-Save energy survey. The HERS tester will perform a detailed analysis of your home and run the data through modeling software to create an energy report tailored for your home. The report will help guide your decision as to which energy efficiency measures to install (if any). For the Pilot you will need both a pre-installation and a post-installation HERS test. Costs vary widely, but expect to pay between $1,000 and $1,600.
The HERS test will also assign your home an efficiency number, much like MPG for your car. The lower the number, the more efficient your home is. For example, your home's pre-test HERS test score might be 120 and based on the report you decide to install a new gas boiler, air-sealing and insulation. The report will then estimate what your score will be after the work is done. If the actual post-installation test score is low enough (90 or below), you will be eligible for an increased rebate of $4,000 or even $5,000 per unit. Please note, you will need to complete an actual post-installation HERS test to receive rebate funds. The City does not guarantee that the estimated post installation HERS score will be achieved. To learn more about HERS testing and to find a local HERS test provider, please go to http://www.resnet.net/.
Q. Why do we need two energy tests?
A. the Mass-save audit does not provide the City with some key information required by our grant funder (MA Department of Energy Resources). We require the Mass-Save survey simply to be sure you are eligible for all the utility rebates that may apply for you. The HERS test provides yearly cost and energy savings estimates, which we will use in conjunction with your contractor quote(s) to determine the payback for measures not automatically eligible for rebate. The HERS test also allows us to learn your home's pre and post installation energy efficiency scores. Combined with the other homes who participate in the Pilot, a useful energy efficiency database of Worcester's 1-4 family building stock will be developed.
Q. Do we have a list of approved contractors?
A. No. However we recommend you obtain at least three contractor quotes for any work you decide to pursue. Websites like Angie's list (http://www.angieslist.com/) and HomeAdvisor (http://www.servicemagic.com/) can be helpful to find local contractors. Please visit http://www.resnet.net/ to find a HERS testing company.

Q. Are Do-It-Yourself (DIY) projects eligible?
A. Yes, DIY projects are eligible, but for material costs only. All necessary permits (as applicable) must still be completed. Invoices estimates for the materials to be purchased need to be included with the application. DIY labor costs are not eligible for a Pilot rebate.
Q. What if I don't have two years worth of energy bills?
A. We do require two years of energy bills. These can be provided by calling your local utility and/or oil dealer or online. Please see the Pilot Guide for contact information. However, if you haven't owned/lived at the property for that long, you only need to provide energy bills for the time you (or your tenants) have owned/lived in the building.
Q. How much money will I get back?
A. The base amount is 50% of the net total cost (after all rebates are accounted for) up to $3,000 for approved eligible measures. If your post-installation HERS test score is low enough, the incentive increases to $4,000 or even $5,000 per unit. In addition, if you are income eligible, the 50% limit is waived and the only hard cap of $3,000, $4,000 or $5,000 applies. Please see the Program Guide for more details.
Q. How do I know if I am eligible?
A. You will receive a letter indicating that your application has been accepted and the amount reserved for implementing the approved energy efficiency measures from your application.
Q. How long will it take to get my money?
A. Rebates are processed in the order in which they are received. The typical turnaround time after receiving your Rebate Request form is 2 – 6 weeks.
Q. How long does the process take?
A. The HERS test and the Mass-Save audit usually take about 2 – 3 weeks to complete after you call to schedule them (both can be scheduled for as soon as you and the provider are available; they do not have to be done one after the other). You can also schedule your contractor(s) as soon as convenient.
Q. When does this program end?
A. Funds are reserved for eligible applicants on a first come, first served basis.