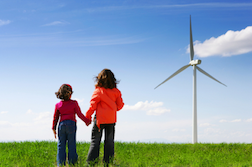 Welcome to the Worcester Energy Program!
The goal of Worcester Energy is simple: to encourage residents, businesses and institutions throughout the city to save energy through investments in energy efficiency and sustainability.
Please join us! Bookmark this page and click on the links below to learn more information about how to be part of this growing, community-wide energy efficiency and sustainability effort.
Check out our revised Residential Rebate Pilot that offers $5,000+ per dwelling unit for energy efficiency and renewable installation work!
Worcester Energy is the latest development in Worcester's long-standing commitment to being green.... Read more
Worcester Energy isn't just another green initiative and it isn't just about one person, one city block or one neighborhood... Read more
See our community in action! From solar trash compactors to large scale energy services contracting.... Read more
Want to learn about more ways save energy and help the environment? Check out these great resources and take action today! Read more
Worcester Energy is developed and administered by the Division of Planning & Regulatory Serivces, City of Worcester... Read more
Check out these videos and Public Service Announcements about Worcester Energy. And expect new videos soon! Read more