Municipal Energy Savings Project - Summary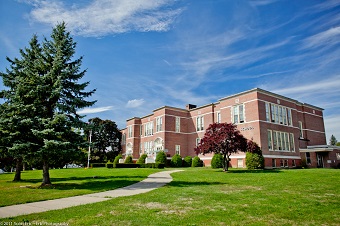 Click here to learn more about ESPC's:
---
In 2007, the City initiated a multi-year, multi-million dollar energy efficiency and renewable energy project for municipal facilities. This endeavor was a significant step toward modernizing municipal facilities and achieving long term energy and cost savings.
In 2009, the City hired Honeywell International as its Energy Services Company (ESCO), to conduct energy audit of municipal facilities (60% of which were Worcester Public School buildings).
Following the energy audit, energy conservation measures were selected based on cost, expected return on investment, and need for improvements at each facility. A baseline was also established from which the anticipated energy cost savings over 20 years could be measured. Identified critical investments to aging infrastructure included improved heating and cooling systems, heating systems' conversions from oil to natural gas, insulation, air sealing, water conservation, upgraded lighting fixtures, and energy management control systems.
In 2011, the City signed an Energy Savings Performance Contract (ESPC) with Honeywell International, Inc. to install the agreed upon energy conservation and renewable energy measures (ECMs) across 92 of the City's largest facilities (of the 171 total). This action stemmed, in part, from the 2007 Climate Action Plan's key recommendation to do such a project for municipal buildings.
In 2013-2014, a number of additional energy conservation measures have been added to the original scope of work via three subsequent amendments.
In 2015, Energy Conservation Measures in the original contract (2011) have been completed.
In 2016, 8 solar systems on public school properties have been completed.
In 2017, solar farm on the Greenwood Landfill and streetlights and municipal garage lighting retrofit project have been completed.
In 2020, the City started a large-scale lighting efficiency projects in its 67 buildings - 48 schools, 9 fire stations, and 10 municipal buildings.
Click here is you would like to learn more about the ESPC Project!
---
ESPC and Sustainability Goals
Since its commencement, this project has been central to the City's commitment to meet a number of its sustainability goals, including:
Qualifying for a Green Community Designation
Leveraging resources available through the DOER Green Communities Program to reduce energy demands throughout the community, and foster the growth of the green economy;
Reducing the City's energy usage and associated costs;
Improving the condition and energy efficiency of aging school and City facilities;
Reducing the City's greenhouse gas emissions and its reliance on fossil fuels; and
Leading by example and demonstrating to the community at large what can be done to save energy and to improve sustainability of its operations.